It's really frustrating when the video you need to watch doesn't load on YouTube, right? Especially, when you have exams tomorrow, and you need to watch online tutorial videos. YouTube videos don't load in your iPhone, but they do in other's phone which means there is something wrong with your iPhone or the YouTube app on your phone. Don't worry we have the fix for you here!
Why is YouTube Not working on my iPhone?
There might be various causes for the YouTube app not working in your iPhone. It might be the software issues like software update, accumulated cache memory, a simple software glitch or even the network settings. If we know the problem, then we can reach the solution. Hence, if your YouTube app is not working on iPhone, then you can follow up the methods that we have compiled.
YouTube not working in iPhone | How to fix it?
Solution number 1: Check Internet Connection & Reset Network Settings
If a YouTube video is not loading, then there might be an unstable internet connection in your iPhone. In most of the cases, the reason behind  "YouTube won't play on iPhone/iPad" issue is the poor network connection. YouTube app itself indicates whether your phone is online or offline. Even if you are shown online but the YouTube app is not working, and the video just keeps on loading but do not play, then contact your Internet Service Provider to fix the internet lagging issue (Note that sometimes a simple refresh of a router may solve the internet problem.) Also, you can Reset Network Settings to fix the issue.
It is simple just turn off your WiFi network connection and then turn it back again or reset network settings on your iOS device by :
Go to Settings of your iPhone/iPad menu.
Then tap on General.
Tap on Reset and click Reset Network Settings.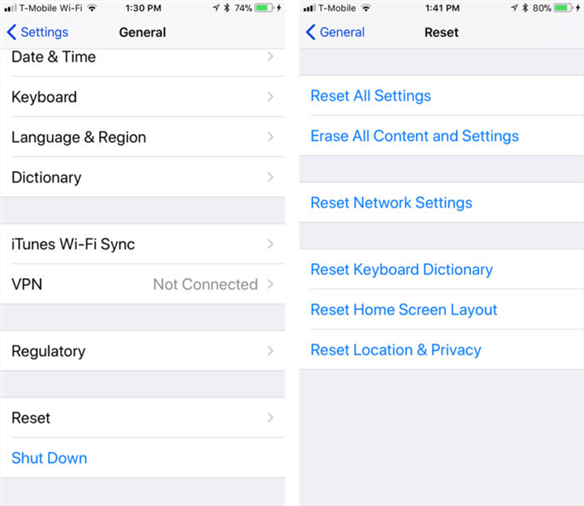 Don't worry; if you think resetting network settings would erase your iPhone, then you are unnecessarily worrying. Instead of erasing everything on your iPhone, it just deletes all settings related to the network.
Solution number 2: Restart or reboot your phone
The most common fix for most of the iPhone problems is to reboot the phone. Therefore, before taking any other step, you should try to turn your iPhone off and back on again. When you reboot your iPhone, it gives a fresh start and has the potential to fix minor software issues, which could be the reason why your iPhone won't play YouTube videos.
To reboot your iPhone, follow the following steps:
Press and hold the power button that is also known as the Sleep/Wake button, for few seconds.
As you press and hold the power button, a red power icon and "Slide to power off" will appear on your iPhone. You need to swipe the red power icon that appears on the screen to turn off your iPhone.
Before turning your iPhone back on, you should wait about half a minute just to make sure it has the opportunity to completely shut down. If doing so won't solve your problem move to the other solutions, we have discussed below.
OR you can restart it directly. Read the steps discussed below: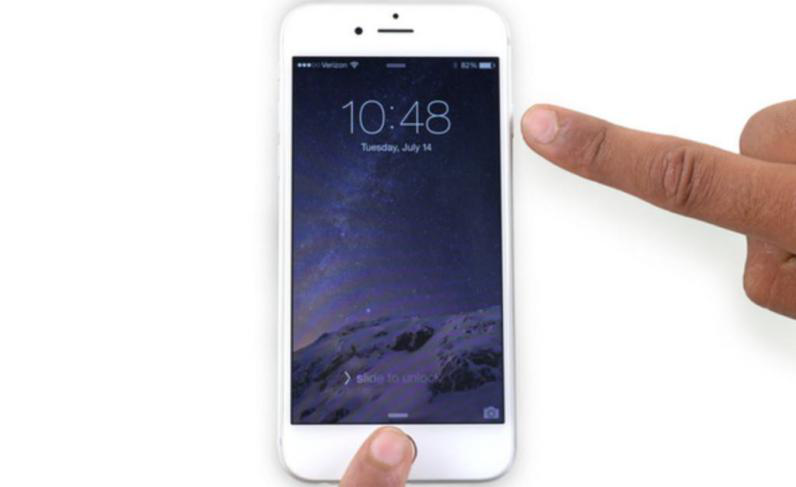 If the YouTube is not working on iPhone 6 or previous models, then press and hold the power button, and the slider will appear on the screen. Drag the slider from left to right to switch off your iPhone. Then turn it back on by doing the same.
If you are trying this method on iPhone 7, iPhone 8, or iPhone X, then press and hold the power button along with any of the Volume button and wait until the slider appears. Drag the slider to the right and turn your iPhone off. Now, switch it on and see if the problem is fixed or not.
Solution number 3: Turn off Bluetooth
This might sound unrelated, but it has been found that YouTube videos don't play while the Bluetooth is on and once it is turned off, the YouTube videos play just fine. This is a useful tip to try when YouTube is not playing on your iPhone/iPad in Safari or other browsers. So, better test it out, right?
On iPhone/iPad updates iOS 11 or above, swipe up from the bottom of your screen to open Control Center and then click the Bluetooth icon to turn it off.
Solution number 4: Clear YouTube App/ Safari cache
The next solution for fixing YouTube on your iPhone is to clear YouTube's cache and data or the Safari cache if you use Safari to watch the YouTube videos. Clearing app's cache and data on your phone delete temporary data, while the latter gets rid of all app data, including various settings.  Follow the instructions listed below to clear the YouTube's cache and data and to clear Safari cache in your phone.
How to clear Safari cache:
Head over to Settings >> Safari and then click on Clear History and Website Data. Clicking on that would delete the Safari history, cache, and cookies all at once.
How to clear YouTube cache:
First of all, open YouTube App on your iPhone/iPad in iOS 11.
Now, find the Menu option which is in the top left corner of your iPhone and then tap on the gear icon.
To delete YouTube data based on your needs, choose one of the options under 

Privacy.
Solution number 5: Update iOS to the latest version
There's a chance, although a small one, that if you find YouTube not working, it could be caused by an outdated version of iOS in your iPhone. So, it is better you update your phone.
Open the Settings menu of your device.
Go to General.
Next, click on Software Update.
Download and install the update if available.
Once you've downloaded the update, tap the Install button and let the device reboot. Then just open YouTube and check to see if the problem persists.
Solution number 6: Update YouTube App
You should check to see if the YouTube app in your phone is outdated because the previous version of YouTube might be causing some trouble when the new version of YouTube has been launched. There might be some glitches in the outdated version of YouTube. So, updating the YouTube app might help in solving this issue. Here are the steps to update YouTube in your iPhone:
Open the App Store in your iPhone.
Tap on "Updates" which is at the bottom menu.
Tap the "Update" button next to the YouTube app if an update is available.
After that's done, launch the YouTube app to check if the app works fine.
Solution number 7: Free up your iPhone/iPad space
If storage on your iPhone/iPad is full, and you don't have enough internal memory left, YouTube may unexpectedly quit on your device. There are several simple ways you can try that can help you get more space on your iOS device.
Remove unwanted photos from your iPhone/iPad.
Delete songs that you don't like anymore from your device.
Uninstall the Apps you don't use on your iPhone/iPad.
This might be a fix for you if you do not have free spaces in your iPhone and YouTube is not working on your phone.
Solution number 8: Uninstall and Re-install YouTube in your iPhone
Uninstalling the YouTube and again installing it might help you when there is a complex software issue with YouTube.
Once you uninstall the app, all of the app data and settings related to that data would be erased from your iPhone. When the app is reinstalled, it will be as if you downloaded it for the first time.
To uninstall the app, begin by lightly pressing and holding the icon of your YouTube app — if you press too hard, you'll activate 3D Touch if you have iOS 9 or 10 installed on your iPhone. Your apps will begin to "jiggle," and Xs will appear in the upper left-hand corner of every app. Tap the X on your YouTube app; then press Delete to uninstall the app. You need to again go to App Store and search for the app to download it once again.
Launch the YouTube app after it is installed to find out if it works as it should.
Hence, these are the solutions to solve the YouTube app issues in your iPhone. Did it work for you? Do let us know. If you have an Android mobile and it has the same YouTube problem then here is the solution for you.