LinkedIn has proved itself to be the best networking tool for business owners and job seekers. Creating a LinkedIn business page can attract top talents which helps you to establish yourself as a great leader of your company, and can also promote your products and services in a larger extent. With 580 million users now, LinkedIn is all about building networks and strong connections. It's not just about who you know, but about who your connections know that matters.
With the increasing popularity of Facebook, Instagram, and Twitter, it looks easy to forget about LinkedIn. But with 500 million LinkedIn users increasing rapidly every hour, it's actually really hard to ignore. If your marketing strategy is just limited to a personal LinkedIn profile, you need to up your game right now. If you don't understand why you need LinkedIn for business purposes, I hope this helps you to understand what you missing out on.
Benefits Of Using LinkedIn for Business
LinkedIn has a whole lot of features for brands and social media marketers. You can use the LinkedIn platform to establish your expertise, interact with your community via brand pages and groups, and reach out to others via LinkedIn messaging. Here are some of the reasons for you to start using LinkedIn for business.
1.Make important business connections:
You get to choose with whom you want to connect and work with on LinkedIn. It may be your previous co-workers, employers and executive. you never know who will step forward and accept your invitation. You can even find new talents searching for their right moment.
2.Join professional groups having like-minded people:
LinkedIn moderates thousands of online groups where you can find people sharing the same mind space. This enables professionals to network within their respective mindsets.
3.Create your expertise with the LinkedIn content platform:
LinkedIn provides users a platform where they can create contents too. Posting your content on LinkedIn can help you establish your expertise.
4.Introduce people to your books, website, blogs and more:
Your LinkedIn profile has places where you can include the books you authored, the link to your websites, or the link to your blogs. This helps increase the traffic and sales of your contents.
5. Reach out to people visiting your profile:
LinkedIn informs you when someone views your profile. This helps you know new people and build connections with them. You can contact if you find someone who interests you.
6.Read latest news from your connections:
You can read and check news, posts and tips your connections share to keep you updated about the latest trends and timely topics.
7.Research other businesses:
A lot of businesses have their accounts on LinkedIn. If you want to work with a particular business, you can go to their profile and read their business profile, connect with people who work for that business and more.
8.Receive and give endorsements and testimonials:
Having a LinkedIn account enables your friends and peers to endorse your skills and write up recommendations, which goes both ways. These recommendations will be taken into consideration by the people who are searching for job candidates or networked connections.
How Can You Use LinkedIn To Promote Your Business?
If we take a survey, only 1 out of 3 small businesses will make it past five years. With a strong digital hold, keeping up with the competition is quite hard. To ensure your business is in the process f being successful, we encourage you to learn in what ways LinkedIn can help to uplift your business. Using LinkedIn, the world largest professional network, you can hire top professionals, generate leads and produce sales to fuel your development. Here are some ways you can use LinkedIn to promote your business.
1.Create a LinkedIn Company Page:
According to official reports, LinkedIn members are 50% more likely to purchase products once they engage with your business in LinkedIn. If you don't have a LinkedIn business page, its sad they can't connect with you.
If you don't have a LinkedIn company page, go create one right now. If you are thinking about just making a personal profile give it another thought because personal profiles don't have the same marketing, advertising and recruiting features making them less effective for your business. Think about the impression you want to make among your potential customers and employees. This will help you to create a better company profile.
2.Promote Your Company Page:
Once you have created a LinkedIn company page, spread the words among your friends and work circle. This will help you gain followers and promote your company page.
Promoting your page on other social platforms is another great way to grow your audience. Spread the word with these steps.
Use your personal profile and announce the launch of the company page.
Put a 'Company Follow button' on your website so visitors can easily follow your company page.
Add the link of your company page in the footer of your marketing emails and newsletters.
Encourage your employees to follow the company page. This encourages words to spread in a larger context.
3.Share contents regularly:
The more you share your products, the more people can reach and convert. Sharing contents help visitors have plenty of new contents to follow and share.
Make sure you have new contents posted twice a week. Your posting new contents frequently shows you are active on LinkedIn. Hence, more people will follow you and wait for your contents.
4.Showcase Leadership:
Get started with thought leadership content by providing visitors a unique perspective of your company, product, or organization. Creating a guide on your product or sharing an opinion about the future of your company among the best ways to showcase your thought leadership.
5.Target the right audience:
LinkedIn provides you tools to identify and target your rightful audience. Since LinkedIn members are more likely to keep their profiles updated than other social media users, it is easier to find the right audience for your company. You can use LinkedIn profile data to search for LinkedIn members based on their geographical location, experience, education and also connections. After you are found enough prospects, visit their profiles.
6.Make an All-star Team:
Most candidates looking for a job want to see company cultures over everything else. To take advantage of this, consider enhancing your company page with a 'LinkedIn Career Page.' Career pages helps you to target candidates with a personalized look into your company's culture and job. Also encourage your employees to share the available job postings.
7.Hire Freelancers:
By hiring freelancers, you will get access to the perspectives outside of your company and broad experience of professionals of all kinds from creating websites and designing logos to managing your marketing strategy. LinkedIn ProFinder enables you to post your projects, get free proposals and hire trustworthy professionals all in one place. It will also pair you with local professionals to ensure you have the best freelance experience possible.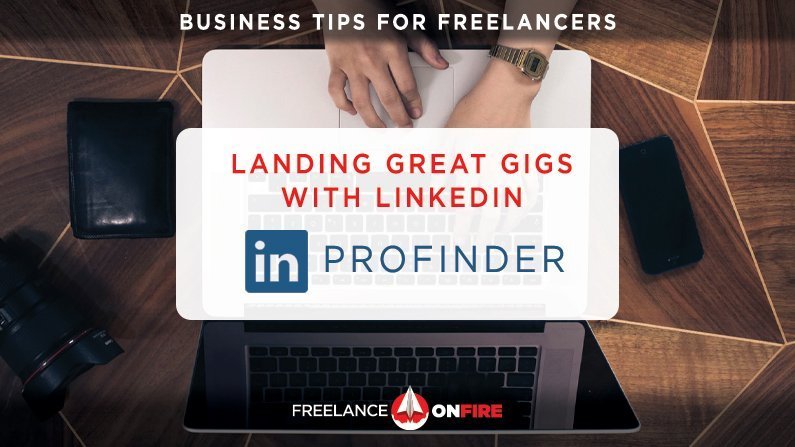 CONCLUSION: SO, if you want to uplift your business and make a stand in this competitive digital world, make sure you have a LinkedIn account for business. You can also use LinkedIn to search for jobs ad recruitment.