Since the past few years, online marketing was all about the infographics or apps, but lately, a new player has come into the spotlight: chatbots. People are always on a lookout of new technologies capable of revolutionalizing the online marketing experience. Chatbots are one of such innovative technologies with tons of potential.
Chatbots have got a wide recognition is a short span of time. In this digital business world, they have provided us with innovative ways to communicate with people. As of now, the rise of new technologies, the increased development of sensors, Artificial Intelligence, and increased use of messaging apps clearly proves the success of Chatbots in businesses.
Here in this article, we will discuss the pros and cons of using chatbots for businesses. These positive and negative attributes of Chatbots will help your business to better understand and decide if it's worthy to invest in Chatbot technology. Let's first know the basic definition of Chatbots, shall we?
What are Chatbots?
Simply putting, Chatbots are software designed to hold a conversation with a human for a specific purpose. As of the business world, the purpose is often to deliver customer service to people. If you want to know briefly, it is an assistant that communicates with people through text messages, also it is a virtual companion that coordinates applications, websites, or instant messengers, and helps entrepreneurs to come close to customers.
Why do businesses need chatbots? There are reasons for that. Chatbot gets rid of routine tasks and processes multiple requests from users simultaneously. Besides this, you can gain the costumer's loyalty with the tremendous speed of processing message requests with the help of chatbots.
Both the business and customers benefit from Chatbots and they are getting even more interested in this technology. Mentioned below are the major factors that motivate people to use chatbots.
Productivity: Chatbots provide access to information or provide assistance to customers quickly and efficiently.
Entertainment: Chatbots even helps you to kill time when you have nothing to do, and entertains you by giving funny tips.
Curiosity: The novelty of Chatbots spark curiosity in people. This makes people want to explore Chatbots' abilities and try something new.
Social and relational factors: Chatbots enhance social experience too. Chatting with Chatbots help you to eliminate loneliness; Chatbots give you a chance to talk without any judgments and also help you with your conversational skills.
These are the main factors that attract people to use Chatbots. Now, let's look into the pros and cons of using Chatbots in your businesses.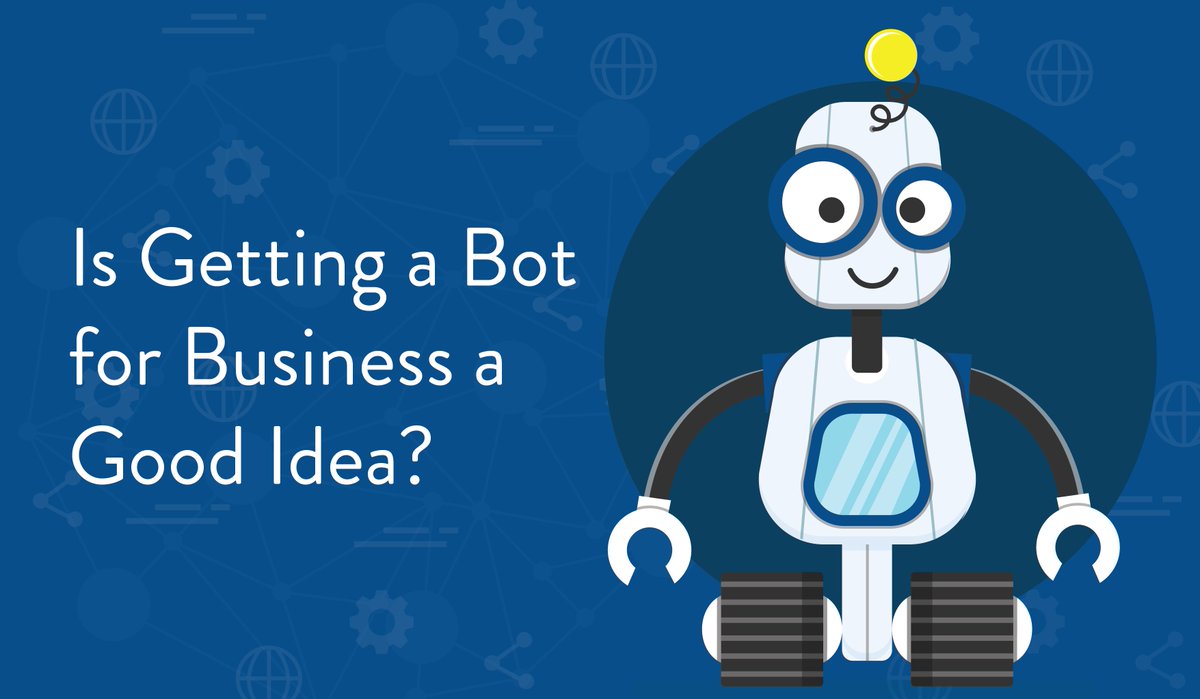 For better understanding, I will leave you a link down below which you can watch if you need more detailed information regarding chatbots.
https://www.youtube.com/watch?v=IYJjrvXSbnM
Pros of using Chatbots for business
The combination of Artificial Intelligence and personal interaction helps to provide valuable insights and data. Many marketers and businesses are obsessed with the data of the customers for good reason. Real customer data allows you to make not guesses but actual educated decisions. A chatbot can help you to know your customers better, just make sure you collect the right analytics from your bots.
Bots enable you to provide consistent customer service. If you want to compete with the Amazons of the world, Chatbots are a good start. This can provide a fast and consistent experience across the board. The customers won't have to wait on hold for hours and for the office to open if they want to resolve an issue.
Compared to traditional customer call centers, the bots could save you a lot of money. If you keep account of the office space, human resources required to operate a call center, and the customer care representatives' salaries, the chatbots can definitely save you money. The chatbots neither ask you for a salary nor do they need a lunch break.
4. Regardless of the personnel hours, the customers can reach you any time of the day. If you don't have staffs to work for you 24/7, Chatbots can reach your customers even if you are not at work. Nobody likes to wait to get the answers to their questions. Here, chatbots come handy.
5. The chatbots appeal specifically to thousands of users. Among the users that have interacted with Chatbots, 70% of the users have enjoyed the experience by far. The chatbots give instant feedback and can be remarkably convenient if you don't want to waste your lunchtime waiting on-hold.
Here is a link that will help you better understand why you should be using chatbots for your business. https://www.youtube.com/watch?v=9Gu91IaAysI
Cons of using Chatbots for business
The chatbots might face trouble if the customers go off-script. Chatbots may be smart, but they aren't human at the end of the day. They are unable to detect the sarcasm in a text. And what more is the Chatbots could get confused if the customer goes off their previously programmed script.
Like I said before, Chatbots appeal to specific audiences. This could a negative aspect too. Thousands of users react positively to Chatbots, but as time passes, it loses its popularity. If your primary customer base is older, it is most likely these user base will be resistant to a new form of communications and technologies, same goes with Chatbots.
Chatbots only work better for straight-forward business services. Chatbots could easily increase conversions if the sale models are straight-forward. But, not all the businesses revolve around simple conversions like ordering food or purchasing clothes. If your business is more complex, it is less likely Chatbots will be of any help.
Finding the best platform for your Chatbots
There are basically two types of Chatbots; those built into messengers( Slack, Facebook, Telegram, Kik, etc.) and those that stand alone. Since there are a lot of people using Messenger, it is better if you build a Chatbot in messenger first. In this way, your business will be able to get the recognition it deserves.
In order to choose the best platform for your bot, do some research for the most famous messengers in your area. In preference to this, you should head for a multi-platform chatbot that supports multiple of messenger applications at once.
CONCLUSION: In this article, we have described to you the pros and cons of using Chatbots for businesses. This should be enough for you better understand and analyze what a Chatbot can do for your business and if you should consider it.